New dry matter recommendations for forage maize
Monday, April 11, 2011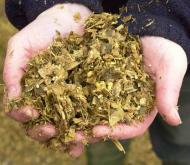 During a recent MGA desktop review of European forage maize activity, it became clear that UK silage dry matters appear to be lower than the optimums recommended to farmers elsewhere and it was with this in mind that we decided to review our advice to members.
There are two issues to tackle.
Firstly why is dry matter content important and secondly, can we achieve these higher dry matters in the UK?