MGA Trials programme 2018
Monday, April 16, 2018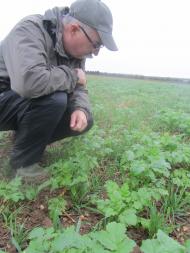 Last week saw the approval of the 2018 MGA research programme, the field work of which will take place during the upcoming growing season. Results will be presented at the next MGA conference (2019). The results for the 2017 trials are now on line.
What and why? – Using data from last summers membership survey and consultation within the MGA council, Simon Draper has coordinated the production of a set of Research Proposals which have been sent to contractors for quotations. Quotes are now in and tenders offered.
During 2018 we propose to run trials ranging from weed control to crop nutrition. The MGA research programme runs alongside work being undertaken on behalf of the British Society of Plant Breeders BSPB (partly funded by the MGA) into maize variety testing and disease tolerance.
You will find this article in the Agronomy section of the website