Can you help a final year student with his survey?
Tuesday, June 19, 2018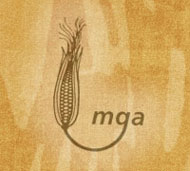 I am a final year student at the University of Greenwich studying Agriculture. I am carrying out a survey on the profitability/Economics of maize production in the United Kingdom as a project which will fulfil a part of a bachelor's degree in International Agriculture program. The survey is purely for academic purposes and answers will strictly be treated in confidentiality.
I am writing to you requesting your assistance in connecting me with farmers in your area who may be interested in taking part in the survey by answering questions on a questionnaire I have prepared. I am particularly interested in knowing why farmers in the UK have taken to growing maize which in my opinion is largely a Tropical Crop which would be difficult to grow in very cold climatic conditions of the UK and the short summer season and how they have adapted this crop to UK climatic conditions. In addition I would like to discover lessons that can be learnt by Tropical maize farmers from UK maize farmers.
All survey responses can be posted on the above email address.
My contact details are as follows:
Mobile; UK 07759844159
E-mail : dougnham@yahoo.co.uk
Downloadable Documents