2021 Conference! You're Invited!
Tuesday, January 19, 2021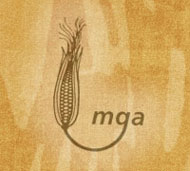 ** Kindly Sponsored by SAMCO and Yara**
This year, we are running an online conference due in part to suspected travelling restrictions, but also in order to be more accessible to those further afield and with busy calendars. We are splitting the conference into two parts, the first on 23rd February from 10am to 1pm, and the second on 2nd March from 10am to 1pm. There will be different speakers at each event, and half of the MGA small plot trial results will be covered each day.
For access to the links to our 2021 conference, you must email the MGA office with your name and postal address. Once we have received your email and payment, we will post hard copies of the papers from each of the conference speakers and will email through the links to each event. The cost will be £10 to members, and £30 to non-MGA members. If you decide to join the MGA, the £30 fee will be removed from the first year's subscription. Both costs are plus VAT. The single fee will gain you access to both parts of the event.
To book your place, please contact us at: info@maizegrowersassociation.co.uk
Downloadable Documents